Hampshire Writing Program To Host Award-Winning Author Helen Benedict for Public Reading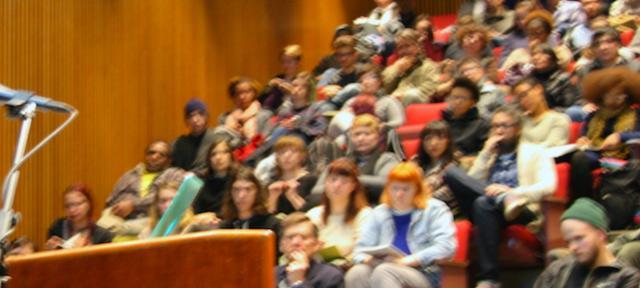 Award-winning nonfiction writer, novelist, playwright and professor at the Columbia School of Journalism, Helen Benedict, whose groundbreaking coverage of sexual assault in the U.S. military inspired the Academy Award-nominated documentary The Invisible War, will read from her latest novel, Wolf Season, on Tuesday, December 5, at 5:15 p.m. at Hampshire College's Taylor Room, R.W. Kern Center.  The reading will be followed by a Q&A, book signing and reception.  The event is open to the public.
Benedict writes frequently about justice, women, soldiers, and war. Her research on sexual assault in the U.S. military instigated a landmark lawsuit against the Pentagon on behalf of victims of military sexual assault. Benedict has spoken at West Point, the U.S. Air Force Academy, Harvard University, TED Talks, and the United Nations, among others.

Benedict is author of seven novels and five works of nonfiction. Wolf Season, the second in a planned trilogy of novels bringing a feminist lens to the U.S. military involvement in Iraq. Her Iraq project, which uses nonfiction, fiction, and drama to explore and illuminate the challenges facing women who serve in the U.S. military, developed from several years of interviews Benedict conducted with U.S. military women who served in the Iraq war. From these women's stories, Benedict wrote a play, an award-winning nonfiction book, The Lonely Soldier, and currently, a planned trilogy of novels. 
Benedict's Iraq project has won the Exceptional Merit in Media Award from the National Women's Political Caucus, The Ken Book Award from the National Alliance on Mental Illness, the James Aronson Award for Social Justice Journalism, and the Ida B. Wells Award for Bravery in Journalism. Booklist calls the first volume of Benedict's Iraq trilogy,  Sand Queen, "Funny, shocking, painful, and, at times, deeply disturbing." 
Ellie Siegel, Co-Director of the Writing Program, and Bob Meagher, professor of Humanities, are bringing this special guest to the College as well as to UMass Amherst and the Northampton V.A. Medical Center, for a public reading, class visits, and a staff training for the medical center.
This event is made possible through the co-sponsorship of the School of Humanities, Arts and Cultural Studies, The School for Interdisciplinary Arts, Creative Writing Program, Writing Program, Feminist Studies, Faculty in Residence, and the generosity of an anonymous donor.

Reading by Helen Benedict

Tuesday, December 5, 2017, 5:15 p.m.

Taylor Room, R.W. Kern Center, Hampshire College

Helen Benedict website:
https://www.helenbenedict.com
1