NYC Latina Activist to Speak at Hampshire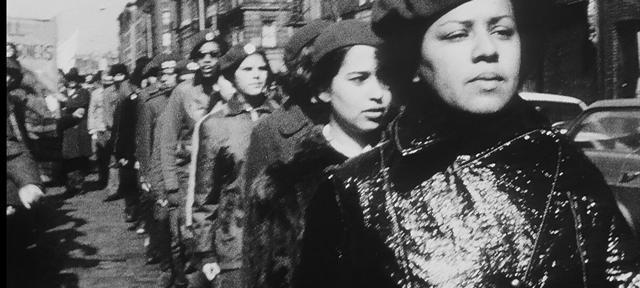 Hampshire College, along with Holyoke Community College and Smith College, will host a visit by leading community activist Iris Morales, who rose to prominence in the Vietnam War era as one of the first female members of the revolutionary Latin@/Latinx organization the Young Lords Party. Today Morales continues her esteemed career as an attorney, filmmaker, author, educator, and community organizer.
As a teenage activist in New York City, Morales joined the paramilitary Young Lords Party, a multiethnic, primarily Puerto Rican organization. The party, which disbanded in 1976, addressed the many socioeconomic needs of the working-class Puerto Rican community and the decolonization of Puerto Rico.
On Wednesday, March 22, 7–9:30 p.m., in the Main Lecture Hall at Hampshire, Morales will screen her award-winning film, ¡Palante, Siempre Palante! The Young Lords, and present a talk. She will also be signing her book, Through the Eyes of Rebel Women: The Young Lords, 1969–1976. Both works document the history of the Young Lords Party and Morales's experiences as a member.
Morales will speak about her insights and approaches to feminist organizing within Latin@/Latinx communities and talk about ways in which the Young Lords Party and the Black Panther Party offer today's young activists a foundation to think about collaborative organizing for social change.
Morales is a graduate of New York University School of Law, where she was a Root-Tilden-Kern Scholar, the first Puerto Rican to receive the prestigious fellowship. She also earned an MFA in integrated media arts from Hunter College. For 30 years, she has helped develop organizations dedicated to grassroots organizing and community empowerment, such as the Manhattan Neighborhood Network, the Puerto Rican Legal Defense and Education Fund, and the New Educational Opportunities Network.
Her early political life was influenced by Malcolm X's writings and ideas of self-determination. As a high school student, she marched to end the war in Vietnam and organized tenants associations fighting for better housing conditions. At the City College of New York, she majored in political science and was a student leader and co-organizer of PRISA, the first Puerto Rican student organization on campus.
Morales will also speak at Holyoke Community College on Wednesday, March 22, at 11 a.m. at the Kittredge Center, Room 301; at Smith College on Thursday, March 23, at 7 p.m., in Seelye Hall room 106; and in Holyoke at El Mercado on Friday, March 24, at 6 p.m.
All events are free and open to the public. At Smith, performance poet Magdalena Gómez, cofounder and artistic director of Teatro V!da, in Springfield, and a vanguard member of the Nuyorican literary movement since 1971, will read from her work and introduce Iris Morales.
Her visit has been organized by Hampshire's Wilson Valentín-Escobar; Jennifer Guglielmo, of Smith College; Andrew Fletcher, of Holyoke Community College; and Maria Cartagena, Program Coordinator at Community Partnerships for Social Change, Hampshire College. For more information about Morales's visit, e-mail Valentín-Escobar, Guglielmo, Fletcher, or Cartagena.
Valentín-Escobar recently co-curated the exhibition ¡Presente! The Young Lords in New York, a historical retrospective that was named one of the best shows of 2015 by prominent critics and publications. 
REFERENCE LINKS
Magdalena Gomez's website
http://www.latinapoet.com
El Mercado 413 Main Street Holyoke, Mass
Hampshire's Community Partnerships for Social Change
1