Renowned British Writer Sissay To Give Public Reading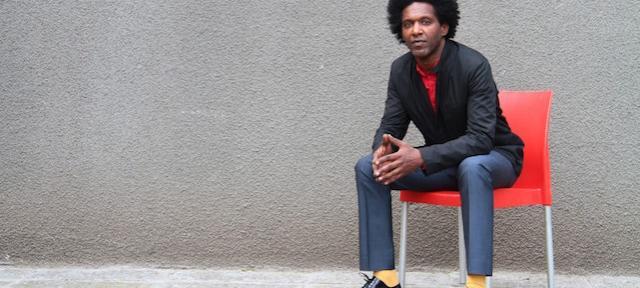 Renowned poet, playwright, and Manchester University Chancellor Lemn Sissay will give a reading and talk on Sunday, March 27, at 7 pm in the Red Barn. 
From a hard childhood in England in failed adoption and harsh fostering situations and quest for his own Ethiopian roots, Sissay has gained national and international renown for his work in diverse forms of public performative art. The official poet for the London 2012 Olympics, his Landmark Poems are installed in public spaces throughout Manchester and London, and in venues such as The Royal Festival Hall and The Olympic Park.

Sissay's poetry collections include Tender Fingers in a Clenched Fist, Morning Breaks in the Elevator, and Listener, and he is editor of The Fire People: Collection of Contemporary Black British Poets. His autobiographical play Something Dark has been broadcast on BBC Radio and performed throughout the world, and his stage adaptation of Benjamin Zephaniah's novel Refugee Boy at West Yorkshire Playhouse toured Britain in 2014. Sissay is associate artist at Southbank Centre, patron of The Letterbox Club and The Reader Organisation, inaugural trustee of World Book Night, and was elected Chancellor of Manchester University in 2015. The Chancellor is the ceremonial head of the University, acting as a figurehead and an ambassador, working with the President and Vice-Chancellor and other senior officers to promote the University internationally.

The event is free and open to the public.

The event is sponsored by The School for Interdisciplinary Arts * Creative Writing Program * Theatre Board * Studio Art *, Arts and Social Action * First Year Programs * Center for Childhood Youth and Learning * Culture, Brain and Development Program * School for Critical Social Inquiry * Dean of Faculty Office * Office for Diversity and Multicultural Education *Ethics & the Common Good Program

Watch "Child of the State," Lemn's Sissay's TED TALK here. Watch Lemn's INSPIRE AND BE INSPIRED here.
1