Assistant Professor of Human Biology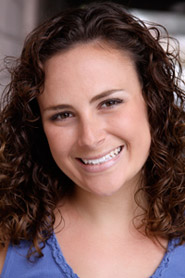 Megan Dobro, assistant professor of human biology, received her B.S. from Bridgewater State University and her Ph.D. in molecular biology from the California Institute of Technology (Caltech).
Her work has focused on the structural biology of protein complexes involved in HIV infection and cell division. Her research interests include microbiology, molecular biology, microscopy, and biological illustration/animation. She is also passionate about diversity issues and traveling.
Professor Dobro will be on sabbatical leave for fall 2015.
Custom Ads
+

–

HIV/AIDS: 30 Years Later
+

–

Cell Biology
+

–

Virology
+

–

Structure and Function: Microscopy Research Methods
+

–

Modern Disease and Culture