Assistant Professor of Photography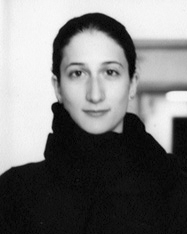 S. Billie Mandle, assistant professor of photography, received her B.A. in English and biology from Williams College and an M.F.A. in photography from Massachusetts College of Art and Design. She was previously a visiting assistant professor at Mass Art and faculty at the International Center of Photography in New York. She has also been a visiting artist at schools throughout the U.S.

Mandle photographs the intersection of people, their environments and beliefs - focusing on the spaces where lives and ideologies coalesce. She is the recipient of a 2010 Artist Fellowship in Photography from the New York Foundation for the Arts and she received an Individual Grant from the Brooklyn Arts Council. Photographs from her series 'Reconciliation' were featured at the 25th Hyères Photography Festival in France and her work has been widely exhibited.
Professor Mandle will be on sabbatical leave for fall 2015 and on a leave of absence for spring 2016.
Custom Ads
+

–

Still Photography Workshop I: Black and White Analog-Medium/Large Format
+

–

Art and Photography: a Critical Studio Practice
+

–

Hampshire Media Arts
+

–

Still Photography Workshop I: Digital
+

–

Community, Photography, Storytelling