Assistant Professor of Fiction Writing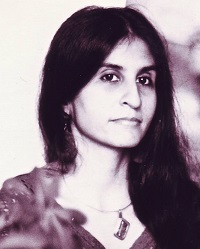 Uzma Aslam Khan, assistant professor of fiction writing, received an M.F.A in creative writing from the University of Arizona. She is the author of four novels, including Trespassing, The Geometry of God, and Thinner than Skin. Trespassing was shortlisted for the Commonwealth Prize 2003. The Geometry of God was voted one of Kirkus Reviews' Best Books of 2009, was a 2009 finalist in Foreword's Book of the Year Awards, and received a bronze medal in the Independent Publishers Book Award 2010.  Thinner than Skin was long-listed for the Man Asian Literary Prize 2012 and the DSC Prize for South Asian Literature 2014. Her novels have been translated extensively worldwide. Her short fiction has appeared in various literary magazines and anthologies, such as Granta, The Massachusetts Review, and And the World Changed.
Khan's non-fiction has also appeared worldwide, in Counterpunch, Drawbridge, First City, Dawn, among other journals, as well as in the anthology How They See Us: Meditations on America. It covers a wide range of subjects, including women in the arts, ethnic warfare, and US foreign policy.
She has taught in Morocco, Pakistan, and Hawai'i, and joined Hampshire College in the fall of 2012.
Professor Khan will be on sabbatical leave for spring 2016.
Custom Ads
+

–

Intermediate Creative Writing: Fiction and Non-fiction
+

–

Primacy of Character in Historical Fiction
+

–

Topics in Craft: The Short Story
+

–

Fiction and War: 20th Century to Present